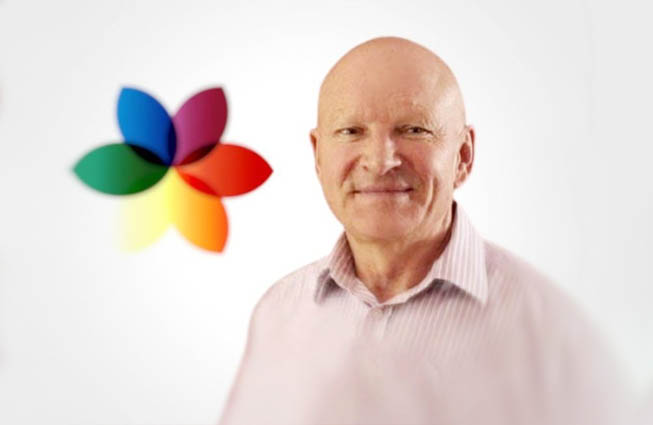 ---
Prof. Konstantin
Korotkov
Inventor of GDV Camera (Bio-well)
---
Konstantin Korotkov, Ph.D., Professor of Computer Science, Biophysics and Psychology, has published over 300 papers on physics and biology, holds 15 patents, and 12 books. He has presented lectures, seminars, and professional training in 56 countries, including more than 100 national and international conferences. Over the past 40 years, Dr. Korotkov has served as a professor at several Universities in St. Petersburg, Russia, a senior researcher at St. Petersburg Research institute of Physical Activity and Sport, President of the International Union of Medical and Applied Bioelectrography (IUMAB), and Director of Bio-Well Companies. Dr. Korotkov is the recipient of numerous awards including the 2010 President of Sri-Lanka Award, 2013 Brand Laureate International Brand Personality Award, 2014 President Putin Award, 2016 Sultan of Bali Award, 2013 and 2017 Ministry of Sport of Russia Award, and in 2017 was named Peace Flag Ambassador from Argentina, Peace Ambassador from Bali. Prof. Korotkov's respect for all life has led to a prestigious research career, integrating science and spirit in the development of numerous groundbreaking technologies.
You may find some books by Dr. Korotkov at Amazon.com. "The Energy of Health," «The Energy of Consciousness,» «The Energy of Space,» «Electrophotonic Analysis in Medicine,» «Light after Life,» "The Energy of Health," "The Emerging Science of Water," and others.
His technique, Electrophotonic Imaging (EPI), previously called Gas Discharge Visualization technique (GDV), is a breakthrough beyond Kirlian photography for direct, real-time viewing of the human energy system. This technology allows one to capture by a special camera the physical, emotional, mental, and spiritual energy emanating to and from an individual, plants, liquids, powders, inanimate objects and analyze it via the Internet with a powerful software based on a server, which allows researcher and client to see imbalances that may be influencing an individual's well-being greatly facilitating the diagnosis of the cause of any existing imbalances showing the area of the body and the organ systems involved. One of the most significant benefits to date is the ability to do "real-time" measurements of various treatments for such conditions as cancer to determine which is the most appropriate for the client. The incredible implications for diagnosing and treating physical, emotional, mental, and spiritual needs with applications in medicine, psychology, sound therapy, biophysics, genetics, forensic science, agriculture, ecology, etc., have been developed.
The latest instrument, Bio-Well, is being produced in Hong Kong. This instrument has the EU, UL, and FDA certifications.
The GDV technique is accepted by the Russian Ministry of Health as a Medical technology and by the Russian Ministry of Sport and one of the critical technologies for sport; have FDA certification in the USA; certified in Europe, Pacific countries, India, China, Australia and Americas; more than 5000 doctors, practitioners, and researchers benefit from using this technology at all continents.